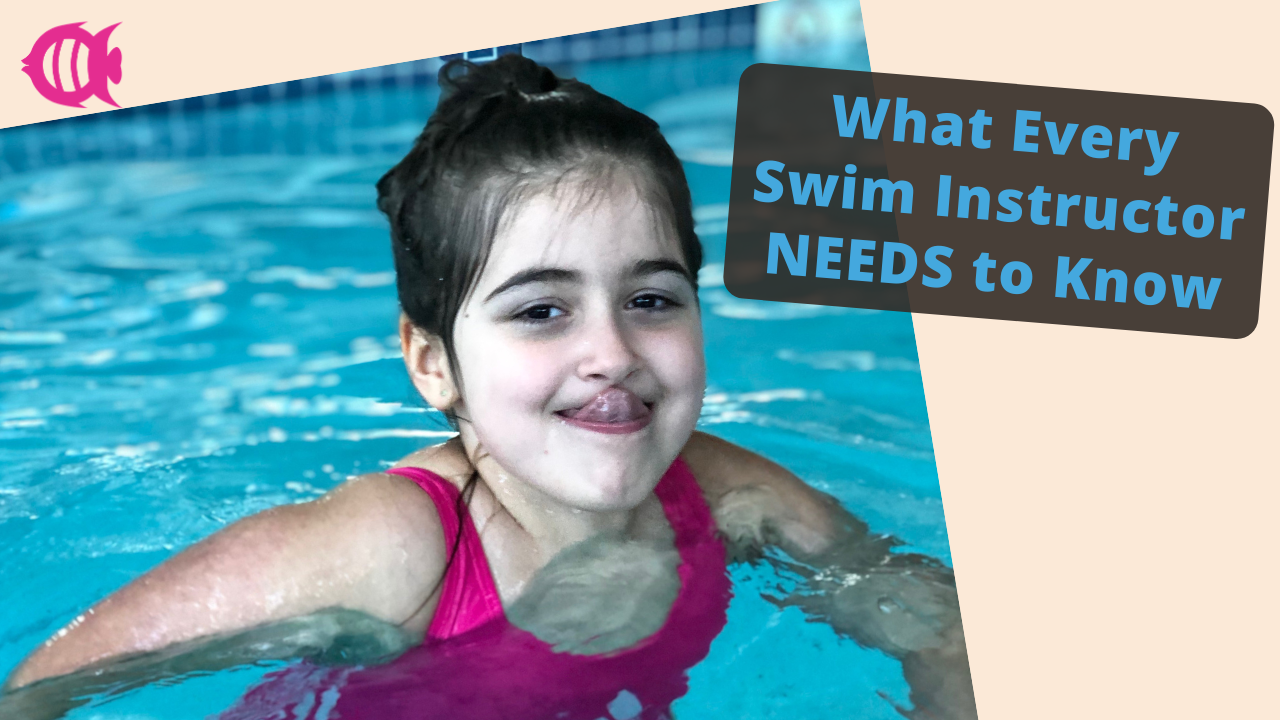 These tips are valuable for all swim curriculum. They are most valuable for swimmers with sensory or motor issues that are struggling. Reaching swim skill benchmarks with these innovative tips can help you teach faster with less discomfort. Swimmers with Autism often avoid or seek the water and these swim tips will help you overcome that obstacle. Anxiety can interfere with taking your feet off the bottom or going underwater these tips will give you the tools you need to address the underlying problem.
Neuro-typical swimmers have swim instructors with certification in teaching swimming. Swim Angelfish would like it to be standard practice in the Learn to Swim programs that additional training is required to teach swimmers with any of the following challenges: Autism, Anxiety, Discomfort, Delays, Motor, Sensory, Physical and Trauma.
Swimmers with motor issues may need more ideas for body and breath control and by listening to this you will have more ideas for safe water experiences and emerging swim skill. Swimmers with Down syndrome and low muscle tone need a more systematic approach to addressing the properties of the water related to buoyancy and this will help you begin a journey to understanding how to assess, identify and implement new strategies. Roadblocks affect all swimmers. These strategies and techniques have been time tested for over 21 years. Become a Swim Whisperer Today!
Inclusion and Diversity for special needs adaptive swim program development will gain the knowledge of how to initiate more education for staff working with people who have any type of disability.
Roadblocks that affect all swimmers. These strategies and techniques have been time tested for over 21 years and Swim Whisperers are certified around the globe. Learn more about becoming certified at https://www.swimangelfish.com/cert.
Your Instructor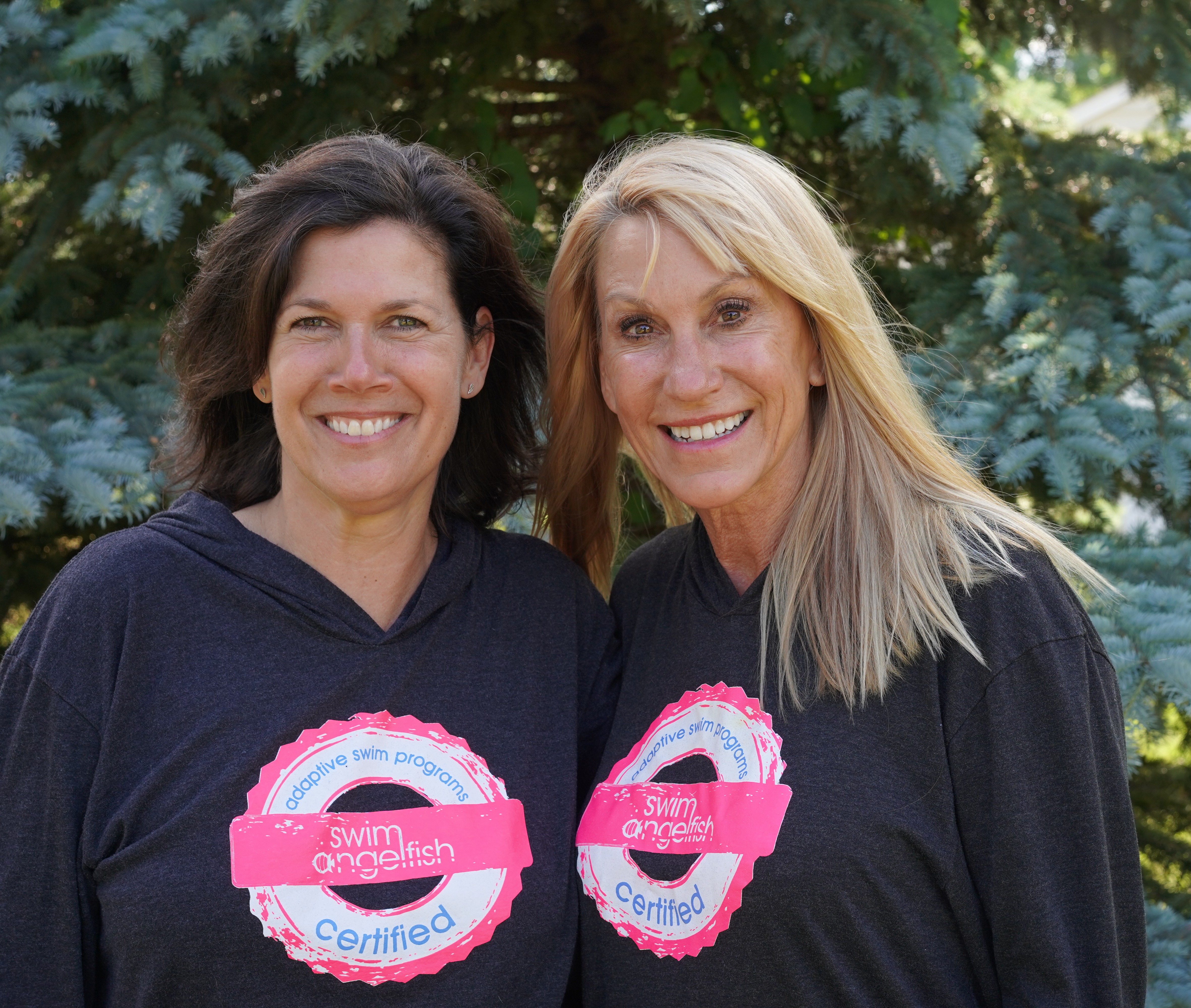 The Beginning 2000
Cindy and Ailene began working in Aquatic Therapy as an extension of their therapy businesses. They connected and a wonderful partnership was formed. Together they launched in the company Angelfish Therapy.
Creation of Swim Whisperers: Special Needs Adaptive Swim Training-2009
After repeated request of numerous parents, the co- founders committed to developing a training tool so that swim instructors and aquatic professionals could strengthen their swim curriculum.
Swim Whisperers was launched in 2010 as a DVD and live workshop to begin to give Swim Instructors a way to Assess, Identify and Implement strategies within the lesson to address commonly seen roadblocks.
Striving to educate parents, caregivers, swim instructors, aquatic directors, swim school owners, on how to better work with swimmers of ALL ages and ALL abilities. Our mission to prevent drowning and globally educate with Free resources and Training!
Check out our FREE ONLINE TRAINING COURSES and get started on your Journey. You will want to become a Swim Whisperer!
Need More? Dive into our Swim Whisperer Stories playlist on the Swim Angelfish YouTube.